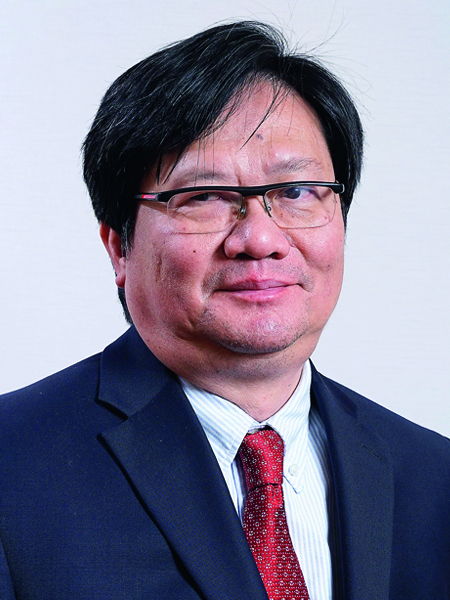 香港報業公會主席
甘煥騰先生獻辭
隨著科技發展,數碼媒體廣泛使用,人人皆能成為資訊提供者。尤其今日手機平台大行其道,情緒太多,事實太少,呈現模式容易將內容碎片化,以至標題先行,爭取大眾眼球為本,獲取的資訊真假難辨,更遑論客觀持平的報道及獨到的分析。報業最大的優勢是擁有一批堅守專業操手的新聞工作者,能為讀者提供具公信力及多元的內容,透過紙媒呈現專業優質的內容、具思考性的訊息,這是其他表現形式不能取代。
2017年香港、兩岸及世界發生不少新聞大事,美國白宮易主、英國與歐盟「脫歐」談判、中共召開十九大、林鄭月娥成為香港首位女特首、巴西黑心肉銷售到中國等歐亞地區;「右翼」、「民粹」、「保護主義」,將繼續成為國際政治的關鍵詞。面對媒體融合、行業競爭的大潮,新聞傳播格局日新月異,增加了記者的工作壓力。然而,他們都能恪守新聞專業理念,追求客觀公正報道,不斷提升傳播力、公信力、影響力,專業求真的詳盡新聞,做一個有擔當的時代記錄者。
在此,我謹代表香港報業公會感謝社會各界支持,尤其是所有評審委員及各家贊助機構。衷心祝賀2017年度最佳新聞獎的得獎者,更要感謝所有新聞界同業對專業的貢獻和付出。展望未來,希望業界能在創新大氣候中堅守專業,在改變中尋求突破。香港報業公會定必繼續推動業界發展,提升業內的專業水準。
Keith Kam
Chairman
Message from Chairman of The Newspaper Society of Hong Kong
With the technological advancements, use of digital media has been widespread today and anybody can assume the role as an information provider. The booming smartphone platforms in particular have made it even more convenient, encouraging contents overly emotional but barely fact-based, characterized by fragmented information and eye-catching headlines not authenticable practically, not to mention the lack of impartial reporting and insightful analysis. The biggest edge enjoyed by the press is the existence of an army of news reporters faithful to their professional ethics and are capable of providing trustworthy and diversified contents to their audience. The quality contents and thought-provoking information provided through paper media are simply incomparable to that carried by other vehicles.
In 2017, Hong Kong and both sides of the Straits as well as the rest of the world witnessed a series of major news events, including a new master of the White House, the UK-EU Brexit negotiations, the 19th CPC National Congress, election of Mrs. Carrie Lam to be Hong Kong's first female Chief Executive, and the export of tainted Brazilian meat to China and other Eurasian markets. Terms such as "left-wing," "populism" and "protectionism" will remain to be keywords in international politics. The trend of media integration and increasing competition within the industry have created demand for ever-evolving modes of news delivery and exerted greater pressure on reporters. The reporters, however, have been able to uphold their professionalism and commit themselves to objective and impartial reporting, always striving to strengthen their communication power, trustworthiness and influence. With professional, truth-seeking and comprehensive news reporting, they are responsible recorders of our age.
On behalf of The Newspaper Society of Hong Kong, I hereby express my sincere gratitude to different sectors of the community for their support, especially all the adjudicators and sponsoring organizations. We extend our hearty congratulations to all the winners of Hong Kong News Awards 2016. We thank everyone in the industry for their contribution and dedication to the profession. Looking ahead, I hope the industry will uphold our professionalism in spite of the general tendency of innovation and seek breakthroughs in the face of changes. The Newspaper Society of Hong Kong will continue to promote the advancement of the industry by striving to raise professional standards.